Hanoi Techfest 2016
November 13, 2016

We're at Hanoi Techfest from Nov 12-13, 2016 with our volunteers from Hanoi National University.

Techfest Vietnam is an annual event by the Ministry of Science and Technology of Vietnam designed to showcase the successes and trends in the Vietnam startup ecosystem.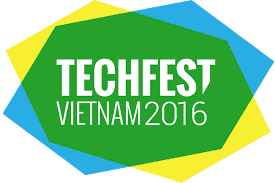 The startups in the event were Gurudy, Wings, Booknhan, Lozi, TechElite, Schoolbus, and Ship60.